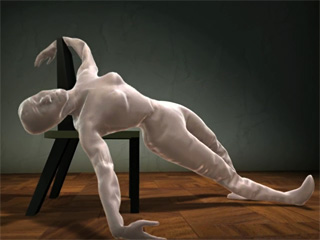 This is how you get unstuck, Stuck. You reach. Not so you can walk away from the daughter you loved, but so you can live the life that is yours—the one that includes the sad loss of your daughter, but is not arrested by it. The one that eventually leads you to a place in which you not only grieve her, but also feel lucky to have had the privilege of loving her. That place of true healing is a fierce place. It's a giant place. It's a place of monstrous beauty and endless dark and glimmering light. And you have to work really, really, really fucking hard to get there, but you can do it, honey. You're a woman who can travel that far. I know it. Your ability to get there is evident to me in every word of your bright shining grief star of a letter.
This is an excerpt from a letter from a woman struggling to get past the death of her young daughter. And though that's a pain I hope I never have to experience, the pain of betrayal can also leave us "stuck."
I felt that way for at least a couple of years after D-Day...maybe longer. I felt stripped of choice. I hadn't been the one who cheated...and yet I was stuck dealing with the consequences. If I left, I felt that I was tearing apart a family. If I stayed, I felt like a fraud, pretending to be a wife to a man I couldn't respect.
And so I stayed in that spot, resenting it – and my husband – with every pore of my being.
It's only in hindsight that I can see that the advice columnist – Sugar – is absolutely right. That place of "stuck" isn't really stuck at all. It's where the healing takes place. It's a dark place where you wrestle with the demons and, if you fight hard enough and long enough, triumph over them. You reach for healing and if it feels elusive, you reach a little further.
So that when you emerge from that place – and you will emerge eventually though never as soon as you think you should – you'll come out a different person. You'll have integrated the pain into the fabric of your being. But not just the pain, the healing too. You'll never again experience the world in quite the same way. If you're truly triumphed over the demons, you'll emerge more compassionate. You'll live your life with an honesty and integrity that, perhaps, you didn't always. You won't have the time or energy for bullshit anymore or for people who aren't honest with you. You won't feel anger towards those who create such drama so much as dismissal.
You'll smell the roses a bit more deeply, hug those you love a bit more thoroughly and love a lot more gratefully. You'll know that life can deliver pain for sure, but you'll also know that it can deliver such exquisite joy that you'll feel privileged to be alive. You'll know that those moments are what make life worth the struggle. And you'll know what to do if you ever feel stuck again. Fight like hell and reach...trusting that those of us who've also been there will pull you out.